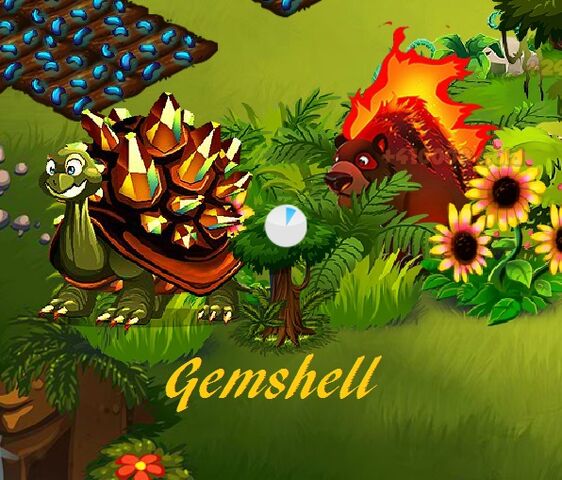 Description
Edit
Gemshell is an ultra-rare critter that can survive in Forest and Crystal habitats. This critter will have the ability to clear grass, bushes, trees, rocks and magic. Breeding should be attempted with two Skyfly or a Skyfly and another Critter. Breeding takes 1 Day 11 hours, Hatching takes 2 Days 5 hours.
File history
Click on a date/time to view the file as it appeared at that time.
Ad blocker interference detected!
Wikia is a free-to-use site that makes money from advertising. We have a modified experience for viewers using ad blockers

Wikia is not accessible if you've made further modifications. Remove the custom ad blocker rule(s) and the page will load as expected.